Competition is getting tougher for most businesses. On top of that everything in the marketing world is changing so fast that it can be impossible to keep up. So, hiring a 
marketing consultant
 could be the best solution.
Every business needs a well-crafted, comprehensive marketing strategy tailored to its needs. And that's exactly what a professional marketing consultant can do. But as with any business decision, there is critical decision-making to do before hiring a marketing consultant.
You know you want your business to thrive. But it's important to know if a marketing consultant is the right option for your company. This article will analyse everything you need to know before engaging a marketing consultant.
What Does a Marketing Consultant Do?
Before you decide whether or not you need a marketing consultant, it is important to fully understand exactly what the consultant's role is. So let's start with some basics.
Marketing consultants are professionals that are highly qualified and have many years of experience. They can analyse your target market and determine the best strategies to reach, communicate with, and capture an audience. But it's not just all about promotion, they may advise on sales, distribution, branding, pricing, product development, market diversification, customer experience, and more.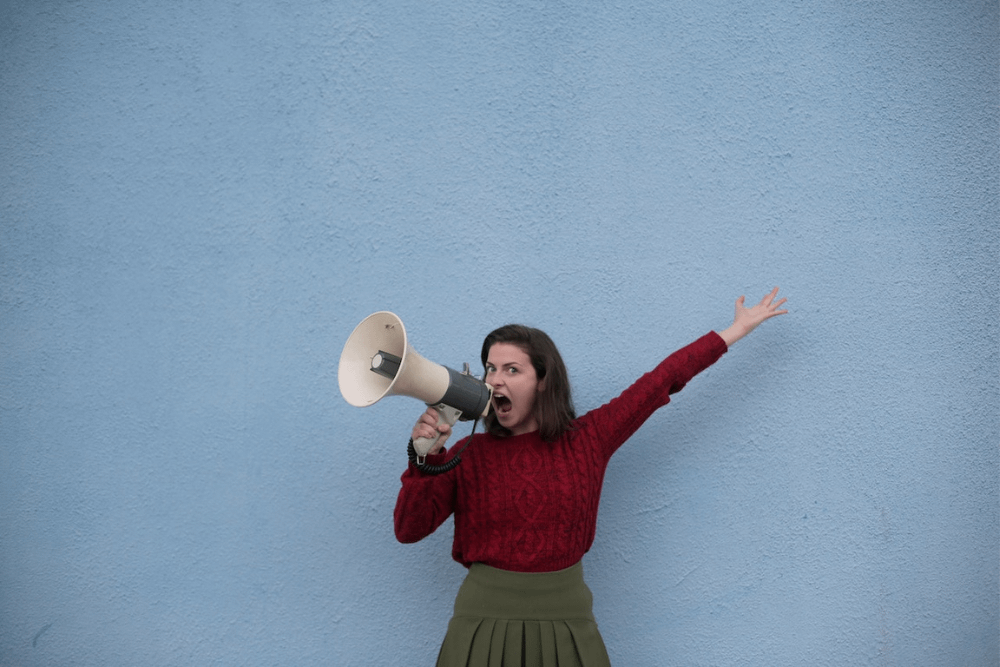 In 2022, a marketing consultant has a deep understanding of how digital marketing works. And top-notch consultants usually have extensive experience with various marketing tools and strategies such as:
Search Engine Optimisation (SEO): Keyword analysis, UX and UI, link structure, domain/page authority, content optimisation, Google algorithm analysis, etc.
Email Marketing: Email automation, newsletters, email algorithm and ROI analysis.
Content Marketing: SEO-friendly blog posts, social media content, publications such as ebooks, audio and visual content (videos, photos, podcasts).
Paid Ads: PPC (pay-per-click) and CPC (cost-per-click) strategies and analysis on different platforms (Google, Facebook, etc).
Social Media Marketing: Social media strategies, social media automation, analytics.
Mobile Marketing: Responsiveness, optimisation for mobile devices.
E-commerce: Platforms and technology, e-commerce plugins, analytics, and marketing strategies adjusted to e-commerce.
Marketing Analytics: Google Analytics, Return on Investment (ROI), etc.
It becomes clear that being a marketing consultant is a multidimensional role that requires both expertise and talent. But there are times when you, as a business, need help with something specific.
In that case, a consultant may specialise in your particular business need.
7 Main Types of Marketing Consultants
A top-notch marketing consultant has the knowledge to support your marketing efforts. But what if you need a professional to just conduct market research and collect data for your business?
That's why it's important to know that there are 7 types of marketing consultants.
Market Research Consultant
Marketing Strategy Consultant
Communications and PR Consultant
Inbound Marketing Consultant
Outbound Marketing Consultant
Digital Marketing Consultant
Branding & Creative consultant
Of course, a highly experienced marketing consultant may be able to do most of the above.
However, let us say you want to focus solely on your inbound marketing strategies. In this case, it's best to hire a consultant who has extensive experience with communications, content creation, search marketing and social media.
6 Things You Should Know Before Hiring a Marketing Consultant for Your Business
By now, you already know what a marketing consultant does and what kind of consultant you need. Should you now start looking for a professional to hire? Well, before you hire a consultant, there are still a few things you should be prepared for.
1. Accepting Feedback is Critical
Before hiring a marketing consultant, be prepared to accept a professional's opinion. No matter which consultant you choose, you should know that such a task includes an initial assessment of your current marketing efforts.
Therefore, if you want to improve your ROI, you should be open-minded and ready to listen and accept there are likely to be weaknesses in what you are currently doing. Or, if your plan is already well developed, what could you improve?
In most cases, businesses invest a lot of time and money in marketing strategies. This is why it's understandable that you might feel uncomfortable when someone's critical or actively changes route. But do not forget that this is exactly what you hire a consultant for.
The good news is that after the initial assessment, a marketing consultant will suggest solutions that you can quickly incorporate to improve your marketing metrics.
2. Patience is Key | Success Takes Time
Since we just mentioned metrics, it is crucial to also talk about patience. Remember that a marketing consultant does not have a magic wand. Unfortunately, a comprehensive marketing plan will never deliver results overnight.
All the suggestions and solutions a professional offers will take time. After all, the market is getting more competitive by the day.
Let us explain with an example. If you have never utilised the power of electronic direct marketing (EDM), a consultant can help you develop an email strategy. Content marketing and email marketing have some of the highest ROI.
But you must wait for a few things to happen for your strategy to drive results. Firstly, you need to build your email list. Then there are obstacles like your email authority and the ever-changing email algorithm that can slow down the returns you are getting.
As John C. Maxwell says, "Disappointment is nothing but the gap that exists between expectation and reality".
Thankfully, a professional marketing consultant will not only help you set your goals. On the contrary, they will also give you a timeframe for success. This will help you better estimate when your new strategies are expected to get results.
3. You Will Still Need an Agency or In-House Marketing Team
If you own a startup or a small business, you probably have limited budgets to spend on marketing. Therefore, you should understand that a marketing consultant is more than just an expert who works on your marketing strategies.
In most cases, a marketing consultant will not implement the marketing strategy themselves. Tasks can be assigned to your internal team or another outsourced marketing agency.
Some top-notch marketing consultants will have a talented team you can outsource to, or they may have agency partners. If you don't have an internal team, it's up to you to decide if you want to hire internally or outsource to one. A consultant can help you decide what's best for your business.
Of course, if you do not have any experience with marketing whatsoever, a consultant can help you to manage all aspects of your new marketing plan. After all, being successful in marketing is not easy. It's a constant – team – effort. And that brings us to our next point.
4. Choosing the Right Consultant Will Benefit You in the Long Run
If you have an in-house marketing team and you need a professional to guide them, a marketing consultant could do wonders as a guide and mentor. But not all marketing consultants will perform the same way in the long run. This is why the hiring process is very important.
Choosing the right consultant doesn't only have to do with the type of professional we examined above. You should always make sure that the marketing consultant you choose can help you:
Identify market gaps and opportunities
Broaden your target audience
Create a strategy that's personalised and responds to your needs and preferences
Read and evaluate analytics
Readjust your strategies in a constant cycle of improvement
In the long run, this set of skills will prove to be very useful for your business. It will save you not only time but also money. However, for this to happen, your communication with your marketing consultant should always be clear.
Let's analyse how important clear communication and business clarity are for your marketing success.
5. Clear Communication and Business Clarity are Crucial
The truth is that creating a successful marketing plan is not easy. And it requires a lot of work, no matter how experienced a consultant is. Getting it right requires information and data, so one of the most important factors for success is communication between you and your consultant.
From day one, you should be clear about your business goals, marketing and desired outcomes. This will help the marketing consultant determine strategies and tactics.
During discovery, your consultant will want to pick your brain for everything you already know about your industry, market and niche. They may also want to know what has and hasn't worked in the past.
For example, what sets you apart from your competitors? This is one of the many questions you should be able to answer for a consultant.
Such information will establish a strong understanding between you and your marketing advisor, and help develop strategies specific to your business.
6. Answering Important Questions Beforehand Will Save You Time and Money
The example question about your competitive advantage, as mentioned above, isn't the only one you should know how to answer. Your marketing consultant will need you to answer multiple questions about your goals, budget and more.
Usually, your collaboration with a marketing consultant will start by answering questions such as:
What is your main marketing goal(s)?
What markets do you think your new campaign should focus on?
What is your budget?
Why do you think you haven't met your goals yet?
What is your current ROI / conversion rate?
What does your current marketing-related workflow include?
These are only a few of the questions that a marketing consultant will ask to help construct a new plan. Giving some thought to the answers beforehand will save you time and money.
So for maximum success, it's best to know these six important things before you hire a marketing consultant.
Why Do Businesses Need Professional Marketing Consultants?
There are many reasons why companies hire marketing consultants. In most cases, this decision has something to do with the performance of their existing marketing strategies. Or even if you have an excellent internal team, you may still have gaps and thus need someone more experienced or specialised.
By hiring a marketing consultant, a business:
Creates a clear set of business goals and objectives
Collects customer data (analytics, market research)
Constructs a new personalised (and more effective) marketing plan
Optimises its marketing mix
Takes advantage of analytics (ROI, ROAS, conversion rates) and adjusts its campaigns accordingly
This series of steps leads to a better understanding of your company's niche. The goal is always the same: to stand out from your competition and increase your sales.
Working with a marketing consultant can help you automate this process and also take advantage of multiple digital marketing-related data. This is true (and necessary) for both large companies and startups.
Are Marketing Agencies an Alternative?
A common question is, should I hire a marketing agency or a marketing consultant?
Well, that depends on whether you have the skills and resources in-house. A good marketing agency can easily replace an in-house marketing team. In other words, marketing agencies usually provide a team to outsource campaign execution to.
If you do not want to carry out your marketing strategy in-house or do not have the resources to do so, a marketing agency is a great solution. This is because marketing agencies usually have a multi-disciplined team with staff members for different tasks (SEO, social media, graphic design, etc.).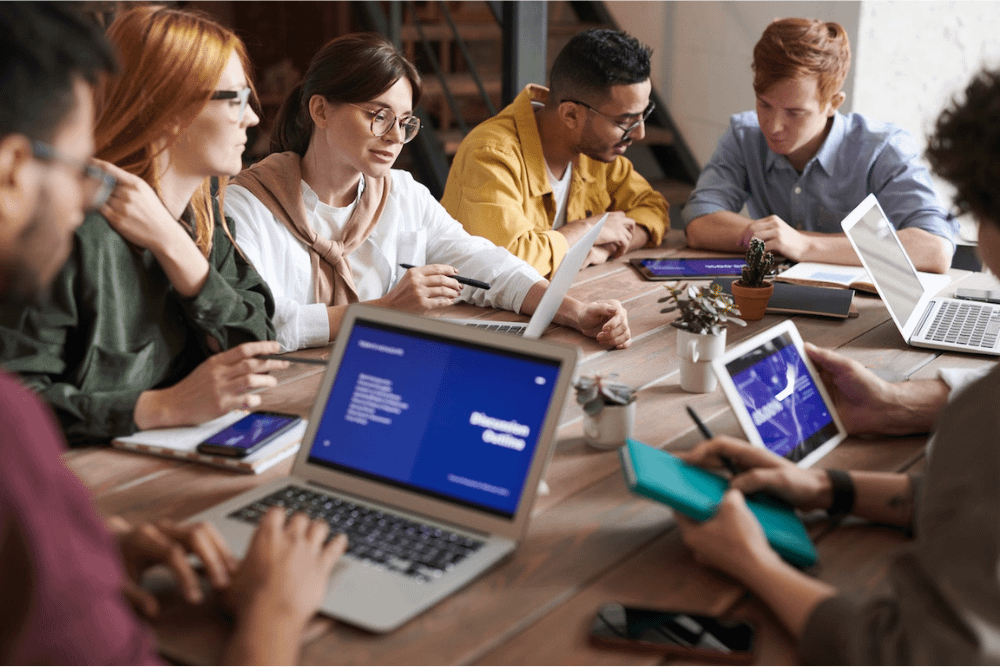 So, if a marketing agency can help you implement, why do you need a consultant? Well, the role of a marketing consultant is quite different. You can think of the consultant as an advisor, strategist and partner who helps you optimise your marketing efforts. In this way, you may need both, but the consultant comes first.
With a marketing strategist, you can create a comprehensive marketing plan from scratch. By briefing your agency on this plan, you are one step closer to success.
Conclusion
Today, elements such as market research and strategic planning are necessary when developing a marketing plan. Digital marketing campaigns are no longer simple. Fortunately, a professional marketing consultant can help you outshine your competitors and improve your marketing ROI.
If you are unsure whether or not you need a marketing consultant, you're not alone. But if there is an itch there, then it is at least worth scratching. It's possible that when you hire a marketing consultant, you'll be one step closer to success.