Running a business can be a real challenge at any stage, but in 2022, this is especially true. Many business owners feel overwhelmed post pandemic. And that's where a professional marketing consultant can help.
Different stages in the business lifecycle require different marketing strategies. There are times when you need to focus your marketing campaigns on awareness and getting your brand known through advertising. Fast forward and an established business trying to grow might want to deepen relationships with existing customers through CRM. Hiring a marketing consultant can help you achieve your marketing objectives, whatever they happen to be.
However, there is not just one type of consultant. To properly identify the 7 types of marketing consultants and help you choose the one that best fits your needs, let us first analyse some roles and responsibilities.
Key Roles, Skills and Responsibilities of a Marketing Consultant
You can think of a marketing consultant as an external, independent coach or guide. Such a person has the advice and leadership your company needs to survive and thrive in a highly competitive marketplace. Their deep experience means they bring a degree of knowledge and often specialised skills that aren't usually available internally.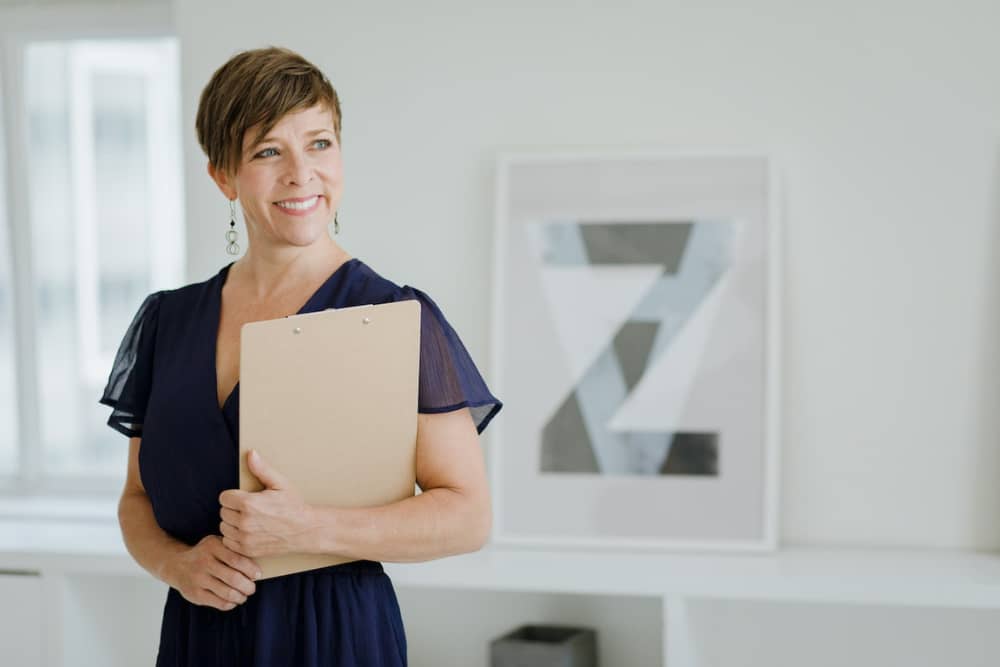 When it comes to marketing, a consultant typically has one or more of the following roles, skills and responsibilities:
| | | |
| --- | --- | --- |
| Role | Skills | Responsibilities |
| Market Research | Collect and study information about your market and customers | Identify trends and opportunities that inform marketing decision making |
| Marketing Strategy | Analyse marketing needs or opportunities and develop marketing strategies | Determine the best marketing plan for business budget, goals and needs |
| Inbound and/or Outbound Marketing | Experience in campaigns, technical platforms and funnels, as well as marketing automation | Integrate the platforms/funnels needed and run campaigns that provide competitive advantage |
| Branding or Creative | Analyse communications and develop branding strategies and creative | Implement branding, PR, communications and advertising promotion |
| Digital Marketing | Technical know-how in content marketing, SEO, social media, eCommerce, data/analytics, EDM, etc. | Implement an online presence and integrated digital marketing campaigns |
Marketing consultant: basic roles, skills and responsibilities
Although a top-notch marketing consultant usually has a combination of skills, there are times when companies do not need all of them. That's why it's important to know which type of marketing consultant is the best for your specific marketing needs.
7 Types of Marketing Consultants in 2022
In a nutshell, there are 7 types of marketing consultants, and here is what they do:
Marketing Strategy Consultant: develops marketing strategies and plans, then helps you create, optimise and manage them
Market Research Consultant: analyses data to help you adjust and improve your marketing approaches
Communications and PR Consultant: gets your brand in front of customers to increase awareness and improve perceptions
Inbound Marketing Consultant: creates and publishes valuable content that attracts new customers and builds reputation
Outbound Marketing Consultant: uses direct marketing to increase sales and revenue
Digital Marketing Consultant: implements digital marketing strategies, testing and optimising various campaigns and channels
Branding and Creative Consultant: create and develop the brand, including identity, positioning and messages
Often enough, a marketing consultant has extensive experience in more than one area, so it's important for a business owner to know what each consultant offers before engaging one. Let's analyse them one by one:
1. Marketing Strategy Consultant
Without the right marketing strategies, it is unlikely your business will do well. All businesses have limited resources and it's essential to concentrate on the strongest opportunities. This is what we mean by efficiency.
Marketing strategy consultants will take the time to understand your industry and market, as well as other external factors that influence marketing conditions. They will also identify any weaknesses and problems in your business. This market research and analysis underpins all good strategic vision.
Having a professional to determine the right marketing strategies, which align with your budgets and resources, and to then help you and your team implement and manage them, can be invaluable.
Hiring a marketing strategy consultant with finely tuned management and leadership skills, as well as a focus on goals and objectives, is the best way to optimise the company's marketing efforts.
2. Market Research Consultant
Sometimes businesses can have a blind side and this is where a marketing research consultant can really help.  From understanding problems to finding new opportunities and trends in your niche, a market research consultant can find answers. Studies may involve studies on your competitors, customers or strategies.
Such research will help you make marketing decisions. You may need to adjust your marketing approaches to ultimately increase your sales or generate new leads.
3. Communications and PR Consultant
With a communications and PR consultant, you have the opportunity to shift perceptions of your brand or improve your relationships with existing and potential customers. They are often charged with making the public aware of your brand or news related to your business.
Remember that consumer behaviours and preferences have changed due to the pandemic. This means that businesses today need to build much deeper relationships with their customers online if they want to outshine their competitors. Such a professional can help you develop a comprehensive strategy to improve interaction with customers through various channels (social media, website, etc.).
4. Inbound Marketing Consultant
Inbound marketing attracts new customers to your business via valuable content and experiences, from social media posts and infographics to blog posts and e-books.
This includes, but is not limited to innovative inbound marketing strategies for top of funnel content (TOFU). So an inbound marketing consultant is the best professional you can hire if you want to develop and implement an effective content marketing plan.
5. Outbound Marketing Consultant
An experienced outbound marketing consultant will help your business grow by generating revenue through direct marketing methods. Such a professional will help you develop effective push messages that drive sales.
This type of marketing includes strategies such as email newsletters, deals and discounts, cold calling, pay-per-click (PPC) advertising, and social media advertising.
6. Digital Marketing Consultant
Perhaps the most complex areas of marketing in 2022, digital marketing is a broad term that encompasses numerous marketing approaches. A digital marketing consultant can identify the best ways for a business to promote through various digital channels and techniques. They help with research, planning, development and optimisation.
With advertising, for example, a digital marketing consultant can suggest improvements for existing campaigns or help you develop and test different strategies to determine the most effective one for your business.
7. Branding and Creative Consultant
A brand consultant is an experienced professional who can help you strengthen your brand and grow your influence. To this end, a brand consultant will also conduct market research and help you create the perfect brand elements (logo, fonts, colours, messages, etc).
By the end of your collaboration, you will have a deep understanding of your customer persona and have aligned your brand with their preferences.
What Kind of Marketing Consultant Do You Need for Your Business?
Since there are 7 different types of marketing consultants, the right one for your business is out there. Let us take a look at which professional you should hire based on your budget and needs:
| | |
| --- | --- |
| Marketing Consultant Types | You Need One When: |
| 1. Marketing Strategy Consultant | You need to determine the best marketing strategies for your specific business and a comprehensive marketing plan so they can be implemented efficiently. |
| 2. Market Research Consultant | You need more information or data on a specific marketing problem; to learn more about your niche, customers, or competitors; or to find new opportunities. |
| 3. Communications and PR Consultant | You need to increase or control information about your business and improve customer perceptions in the marketplace. |
| 4. Inbound Marketing Consultant | You need to create and publish valuable content that will promote your business and attract new leads and customers. |
| 5. Outbound Marketing Consultant | You need to drive more sales and increase business revenue; or build relationships and rapport with customers. |
| 6. Digital Marketing Consultant | You need to use digital channels, such as SEO, social media, EDM, eCommerce, content marketing, PPC, etc, to reach and engage the right customers. |
| 7. Branding & Creative Consultant | You need to understand your customer personas; create competitive advantage  and develop or refresh your brand. |
7 types of marketing consultants / When do you need one
Wrap Up
Hiring the right marketing consultant will save you both time and money in the long run. In general, a top-notch marketing consultant will be able to identify exactly what your company's marketing needs are, so even if you are not entirely sure what you need when you hire them, they'll be able to advise you.
Therefore, whether you own a start-up business or a well-known brand, such a hiring model has numerous benefits. Remember that it is always a good idea to optimise your marketing in a constant cycle of improvement. And adding a consultant to your team is most likely a good idea as well.