In 2022, digital marketing has evolved in so many ways. And the truth is that in 2023, things in the mar-tech world will be even more radical. New trends are emerging, and companies are being called upon to adapt or die.
In other words, you need fresh digital marketing strategies for your business. This plan should focus on a personalised customer experience. But also take advantage of the latest technologies, such as AI and machine learning. 
And it's not easy because competition is getting tougher by the day. That's why, in this article, we take a look at the trends that will transform digital marketing in 2023 and beyond.
Are you ready to get ahead of the competition? 
The Digital Marketing Trends You Must Know in 2023
From email marketing and social media to analytics and AI-driven chatbots, digital marketing is seemingly endless. But not all tools and strategies are equally effective for all businesses. 
Terms like personalisation, customer behaviour, and buyer journey help marketers understand their customers. And customer needs are exactly what will drive digital marketing in 2023. 
Let's analyse the key digital marketing trends.
1. Customer Experience (CX)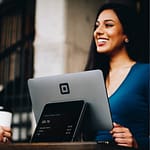 If you're familiar with marketing terms, you should know that Customer Experience (CX) is different from User Experience (UX). 
Of course, there's some overlap between the two terms. However, CX captures every touch-point the customer has with a brand, regardless of how brief. CX strategies encompass the customer's needs, feelings, goals, and expectations across their full experience with a business:
Brand awareness and research

Customer service

Sales funnel and support

Product purchase, delivery, and use 

Communications and advertising 

Content marketing
UX, on the other hand, zeros in on the company's systems, products, and services. It's a practice that seeks to answer questions about the customer's experience in terms of utility and ease of use.
In 2023, optimising the customer experience is simply a necessity. Of course, a company's goal has always been to have satisfied customers. But digital marketing now offers more tools than ever. 
That's why CX is more than just a digital marketing trend. It's a shift in marketing mindset. That's why it's tied to almost every other trend we will explore in this guide, from automation tools (live chat services, virtual assistants, etc.) to personalisation.
2. Email Marketing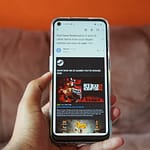 In the past, the power of email marketing was underestimated. In some cases, email marketing was even considered a spammy, non-effective marketing strategy. Unfortunately, there was a reason for that. Cold email outreach used to be an unorganised effort to attract more clients using pushy emails. 
Well, thankfully, that's not the case anymore. If organised correctly, email marketing can easily be the most effective digital marketing strategy for a business in terms of return on investment (ROI). 
Maybe the reason that more companies haven't prioritised email marketing is that it is not the easiest digital marketing strategy. To use email marketing, you need to build an email list, understand your customer persona, and produce content that hits the mark. 
However, an email list is a valuable asset. Unlike followers on social media, when you build a list, you'll own that list forever. 
Email marketing can also be highly automated thanks to CRM software like Mailchimp, Hubspot, etc. Even though marketing automation is only one factor that makes an email marketing strategy successful. 
To build a successful email marketing program, consider: 
Personalisation and CX

Lead nurturing (buyer journey)

CRM data and analytics

Upsell and cross-sell opportunities
With around 4 billion email users globally and an exceptional ROI for both B2B and B2C companies, email marketing is projected to become even more popular in 2023. 
3. Virtual Events
There's no argument that the pandemic completely altered the marketing world. This was particularly evident in events with event organisers fully switching to virtual events in 2020 and 2021, out of necessity. Almost 70% of all B2B companies replaced some or most of their live events with virtual ones. 
Now, two years later, virtual events still maintain their popularity. The reasons for that are plenty, but in particular, we know that virtual events are:
More affordable (budget-friendly)

More accessible (global reach)

More efficient: saving time for both hosts and attendants

More flexible (interaction, post-event material, etc)

Better when it comes to lead generation and feedback collection

Measurable via analytics
4. User-Generated Content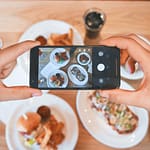 As mentioned earlier, CX is the driver of most of the 2023 digital marketing trends. However, if there is one strategy that is most keyed into CX, it's got to be user-generated content (UGC). 
This trend is all about building closer relationships with your customers. And the concept is pretty simple. It works like traditional word of mouth but digitally. 
In short, UGS means that your loyal customers "promote" their connection with your brand in their personal online channels. 
This can take a variety of forms. It may be a simple Instagram post in photo or video form, which features your product. Or it may be an endorsement or review. Nothing is left out. 
UGC offers big advantages for startups, small businesses, and big brands alike. Firstly, there's the credibility factor – consumers place a high degree of trust in word-of-mouth recommendations from their peers. Secondly, it's unique content that can be curated and shared.
And user-generated content is also linked to the next trend we will explore: Conversational Marketing.
5. Conversational Marketing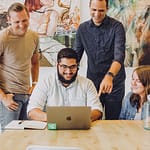 Conversational marketing is precisely what its name suggests. This digital marketing term is all about real-time, two-way communication between a company and its customers. As such, dialogue is an integral part of the overall customer experience. 
In 2023, companies need to be accessible to their customers. This means you need to optimise your customer service. 
There are no limits to conversational marketing, from chat boxes and live chats to virtual assistants, social media messaging, and personalised emails. Of course, a few years ago, this would have been a very difficult and expensive strategy, especially for small businesses. 
Fortunately, that's no longer the case today. This is where Artificial Intelligence comes in.
6. Artificial Intelligence (AI)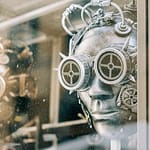 AI-powered bots are becoming more accessible to businesses. Nowadays, you can easily set up a chatbot on your website or social media. 
Of course, a chatbot is not conversational marketing. Remember that your customers need to build a strong relationship with your business. Chatbots simply can not replace your human communication with customers. But they can speed up specific processes. 
AI is also an essential tool for CX, especially in terms of personalisation. For example, using data and analytics to predict customer behavior and automate customer segmentation.
In 2023, marketers will use AI in a variety of ways:
For customer communication

For audience expansion

For audience targeting

For product recommendations 

For optimisation of marketing strategies (AI reports)
7. Video Content Marketing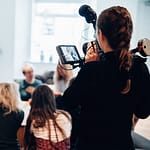 The power of video is no secret. Videos are surpassing other forms of content when it comes to customer engagement, and have become an important tactic in SEO. Plus, video has taken over social media with 90% of businesses surveyed claiming that posting video had a stronger ROI.
Video marketing is particularly successful when it comes to attracting new leads. Around 70% of marketers believe that video marketing has a better return on investment than Google Ads. And as the owner of YouTube, Google has already embraced that fact, as evident in its SERPs.
Visual content is becoming more and more potent by the day. This is why video content marketing quickly made it into our top 2023 digital marketing trends.
8. End of 3rd-Party Cookies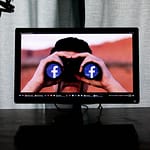 The first time Google announced it would remove third-party cookies was in 2020. Since then, this action has been postponed again and again. But 2023 will finally be the end of third-party cookies in Chrome browser. 
While it's a necessary move towards privacy, the phasing out of 3rd-party cookies will most likely have multiple consequences in the digital marketing world. How? Well, third-party cookies are one of the best ways to gather user browsing activity and history. They keep track of user behaviour – not only purchases but also interests – and help advertisers target audiences. 
Google has already announced an entirely different version of analytics, Google Analytics 4 (GA4). This new version will track the customer journey on both websites and apps. The transition is expected to take place on July 1, 2023. 
9. Accessibility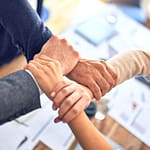 Throughout this guide, we've referred to accessibility more than once. But, in this section, we will focus on how social responsibility, diversity, and inclusivity are becoming necessary in the digital marketing world. 
In 2023, a business is expected to share its character and values with its customers. In other words, you are responsible for stating the social causes you support, your opinions on certain social matters, etc. 
It becomes evident that accessibility is directly linked to personalisation. The more you interact with your audience, the stronger you'll bond emotionally with your customers.
10. SEO trends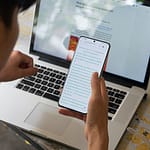 SEO is always playing a significant role in digital marketing. As we've mentioned in the past, the rules of SEO are changing fast. Of course, content quality is always a priority for Google and other search engines.
In 2023, we're expecting to see a major shift when it comes to extracted page content and featured snippets. Google has been focusing on featured snippets since 2014. But, rich results are here to change featured snippets completely. 
In other words, page listings are automatically enriched with additional visual or interactive elements such as videos, photos, lists, and so on. And this is only one of the SEO trends that will stand out in 2023. 
In fact, this year, SERPs are expected to revolve around: 
AI and Machine Learning

Featured snippets

Long-form content

Predictive search
11. Social Commerce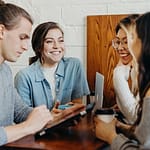 Most social media platforms offer several ways to advertise and sell your products or services directly. Just a few years ago, a well-designed, SEO-optimised website to sell products online was a must for all eCommerce businesses.
Well, that is no longer the case. 
Social Commerce has now gone mainstream, driven largely by Millenials and Gen Z who prefer shopping within their social media environment. And the trend delivers a number of benefits for consumers and businesses alike:
Social and interactive shopping experience. 

The entire buyer journey takes place on just one platform.

User-generated content and collecting feedback.
Wrap Up 
Delivering a world-class customer experience should be a priority for marketers and businesses. And in 2023, we're likely to see more CX strategies leaning towards automation and personalisation. With that said, the 11 biggest digital marketing trends to watch out for in 2023 include:
Customer Experience (CX)

Email Marketing 

Virtual Events

User-Generated Content (UGC)

Conversational Marketing 

Artificial Intelligence (AI)

Video Content Marketing 

End of 3rd-Party Cookies

Accessibility 

SEO trends 

Social Commerce 
To remain competitive, it's vitally important to keep on top of the latest trends in digital marketing and implement them effectively. So, if you haven't already, now is the best time to start planning for a successful 2023. Find out How to write a digital marketing plan in six simple steps.