If you're one to keep up with the latest in SEO, you know that things can change fast. Focus on high-quality content, AI, and machine learning are all hot SEO trends right now, and Google is making some significant changes to its algorithm too.
This blog post will look at what's going on in the SEO world and how you can stay ahead of the curve. So read on to learn what's hot and what's next in Search Engine Optimisation.
What's Hot Now in SEO
Before discussing future trends, let's see what is already hot in SEO. As you can guess, quality content is still king, but user experience and mobile optimisation are increasingly important.
Content Quality
Without a doubt, it's critical to focus on high-quality content. Long interesting content is more likely to be shared and linked to, which can help to improve your SEO.
But what makes content quality? Spelling, grammar and readability are a good start. Reliable, accurate content is also up there. There is no single answer, but there are a few things to keep in mind. Your content should be well-written and free of errors. It should also be informative and engaging, providing value to readers.
In addition, your content should be keyword-rich so that it can be easily found by people searching for information on your topic. However, beware of keyword stuffing, which is when you include too many keywords in your content in an attempt to game the system. This can hurt your SEO.
Finally, your content should be regularly updated to stay current and relevant. And that means going back through your website and blogs from time to time, refreshing copy.
If you keep these things in mind, you'll do well creating high-quality content that will improve your user experience and help your SEO.
User Experience
User experience is essential for SEO because it helps to keep visitors engaged. The longer people stay on your website, the more likely they are to convert into customers. So understanding and optimising every step of the user journey is a crucial step in SEO.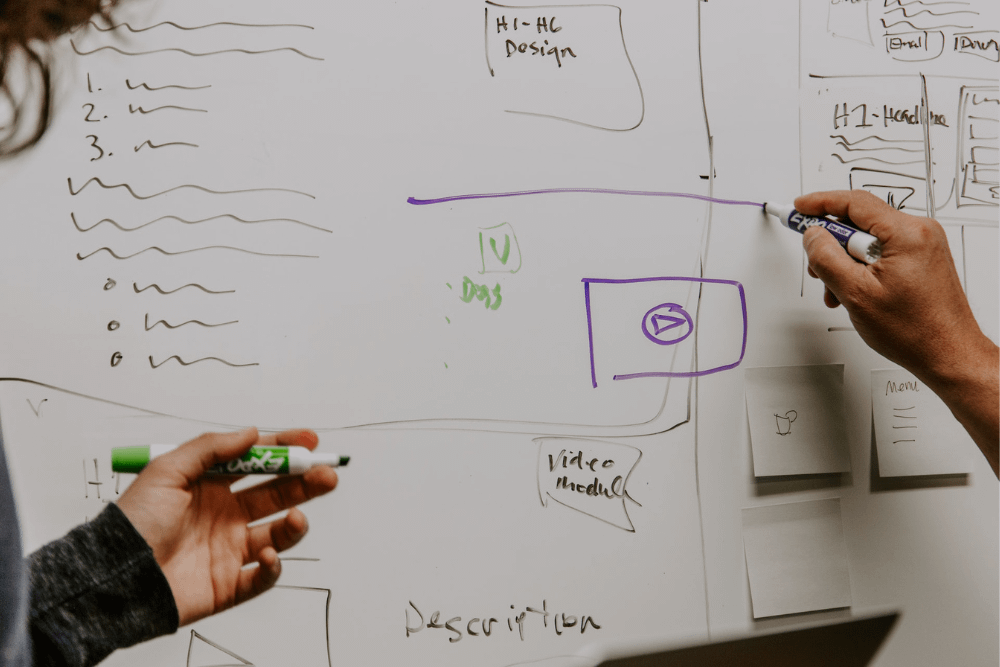 You can do a few things to improve your website's user experience.
First, ensure your site is easy to navigate, and all your content is easy to find.
Second, provide clear and concise information that is easy to read.
Third, ensure that your site loads quickly and that there are no technical errors.
Take these steps to improve your website's user experience. And remember that proper interlinking also plays a huge role in on-page optimisation as it provides a pathway for users to navigate through content.
And since Google considers user engagement when ranking websites, providing a good user experience is essential for improving your SEO.
Mobile optimisation
Mobile optimisation is important for SEO because it ensures that your website is accessible to people on all devices. In today's world, 4.32 billion people are accessing the internet through their mobile devices. That's why you need to ensure your website is mobile-friendly.
In 2017, Google announced it was putting mobile first. But instead of introducing a separate index for mobile, it would index the same web page on all devices. This meant that SEO needed to give priority to optimising the mobile version of the webpage for indexing purposes.
By now, most businesses have caught up and mobile-first is now the default for new websites. And we know that Google prefers the desktop version to be the same as the mobile version, including content, headings and structured data. Also, the mobile-friendly update made core vitals up front and centre, which of course keeps us glued to Page Speed Insights.
What's next for SERPs – expect more AI, featured snippets, and long-form content
Now you know what some of the current SEO trends are, let's take a look at the future and what to expect in the short term.
AI and machine learning
AI and machine learning have become central to Google's mission. These technologies are helping to improve search results by providing more accurate information and reducing the number of spammy or low-quality websites appearing in search results.
As Google improves its search results, businesses that want to be ahead of the game should also focus on using AI and machine learning to improve their SEO. AI tools can be used for keyword research, competitor analysis, finding keyword opportunities, content strategy, voice search, and generally understanding user intent behind a search query.
The importance of featured snippets will increase
Featured snippets have been a major thing in SERPs since 2014. Appearing at the top of Google, these snippets of information get the most valuable real estate in SERPs – Position 0. Yet few SEOs utilise the opportunity!
Google displays answer boxes at the top of its SERPs that feature a snippet of information from a website, along with the link. These boxes aim to answer a specific question or query. The user benefits from the speed of the response from Google with no need to scroll down or click through multiple search listings to find the information they're looking for.
These might appear as paragraphs, lists, tables, videos or carousels. Lists of questions provide an opportunity for Google to show more than one response to a search query at once.
Featuring your expertise through highly targeted content is imperative if you want people to find your information when searching online. This includes small businesses with limited budgets who cannot afford professional SEO (which often includes writing).
Improve page ranking with long-form content
In principle, long-form content will get higher ranking positions and increase traffic to your site. The idea is that long-form articles keep readers engaged and are more comprehensive, giving readers richer answers to their queries on a specific topic.
Publishing long-form content on your website or blog will help you outrank your competitors. Crawlers love long articles. Long-form articles also give you more scope to target a range of keywords and topics.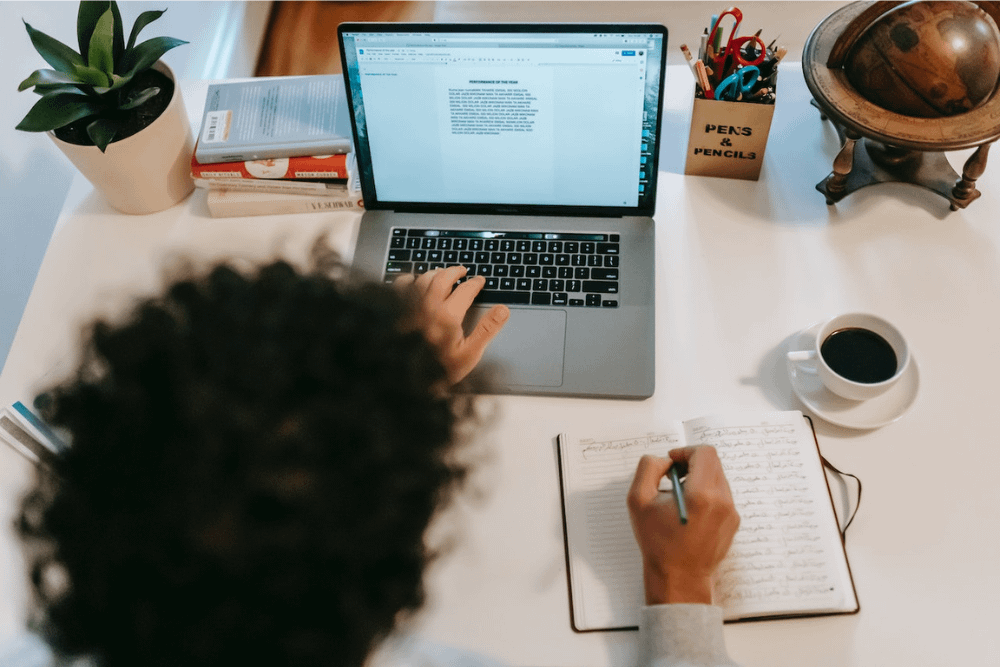 This leads to the question, how long is long? And the answer is subjective. Articles 1000+ words are considered long-form. However, the number of words is steadily increasing. In the State of Content Marketing 2020 Report by SEMRush, long reads of 7000+ words drive almost four times more traffic than articles with 900-1200 words.
Predictive search
Google is now placing a greater emphasis on predictive search. This technology anticipates what you will ask based on autocomplete, auto-suggest or find-as-you-type functionality. The goal is to speed up the user's query by making suggestions as they type in the search bar, reducing the time it takes to complete their query.
Google is already using this technology in its mobile search results, and it's likely to become an even more critical aspect of its AI in the future.
Tips for staying ahead of the curve in SEO
Google has been making significant changes to its algorithm lately.
For example, one recent update, which SEO experts are calling "Medic", is designed to improve the quality of medical-related content on the web. This update will considerably impact "how-to" articles and other types of content that offer advice on medical topics.
So you can see that if you're not keeping up with the latest trends and how they affect your industry, you could be in for a big surprise. In July, Google released two updates that will likely have a big impact on SEO.
Google is now emphasising authoritative sources more, so it's vital to ensure that your content is reputable and is shown to have authority through quality backlinks.
The second update, "Mobile-First Indexing," is designed to improve how Google indexes mobile content. This update will significantly impact sites that don't have a mobile-friendly version, as they will now be ranked lower in search results. So if you want to stay competitive, it's essential to make sure that your site is mobile-friendly.
Both of these updates impact SEO, so staying on top of the latest trends is crucial. If you're not an SEO professional, getting your head around Google's algorithm and how it changes is a good place to start.
Wrap up!
SEO is constantly changing, and it can be hard to keep up with the latest trends. But if you want your website to rank high in Google search results, it's essential to stay informed about what's happening in the SEO world.
In this blog post, we've summarised some of the most important SEO trends and Google updates in 2022. And more than ever, it's important to keep up with best practices and invest in a good SEO toolkit.